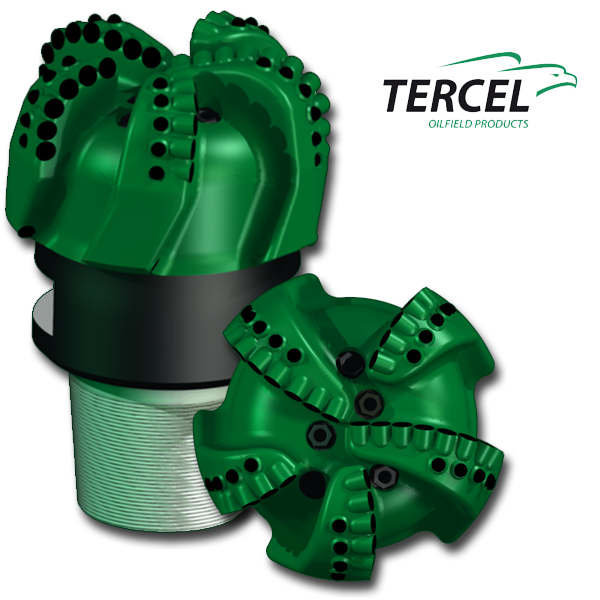 Average ROP Increase vs. Competition
17

%
Average Rig Cost (per day)
46

K
We strive to focus on performance as efficiency and cost savings.  It's not about the final ticket as much as it is about saving you hours of drilling.  We have found that those hours and the quality of hole experienced with our bits stand shoulders above ALL our competition.
Average saved per well
17250

$
When do you use a PDC verses a Steel Tooth or Button Bit ? What formation is for what ?
The Tercel dual cutting structure bit combines the cutting efficiencies of a PDC Bit with the extended life capabilities of an Impregnated Bit.

Our revolutionary new design redistributes high energy consumption from the center of the drill bit to the more efficient areas of the cutting structure to deliver ROP gains up to 82% faster than traditional cutting structures while generating core fragments you can analyze.

Fixed cutter polycrystalline diamond compact (PDC) drill bits are an integral part of the driller's toolkit, yet can still vary widely in terms of stability, ROP and effectiveness in hard and abrasive formations.